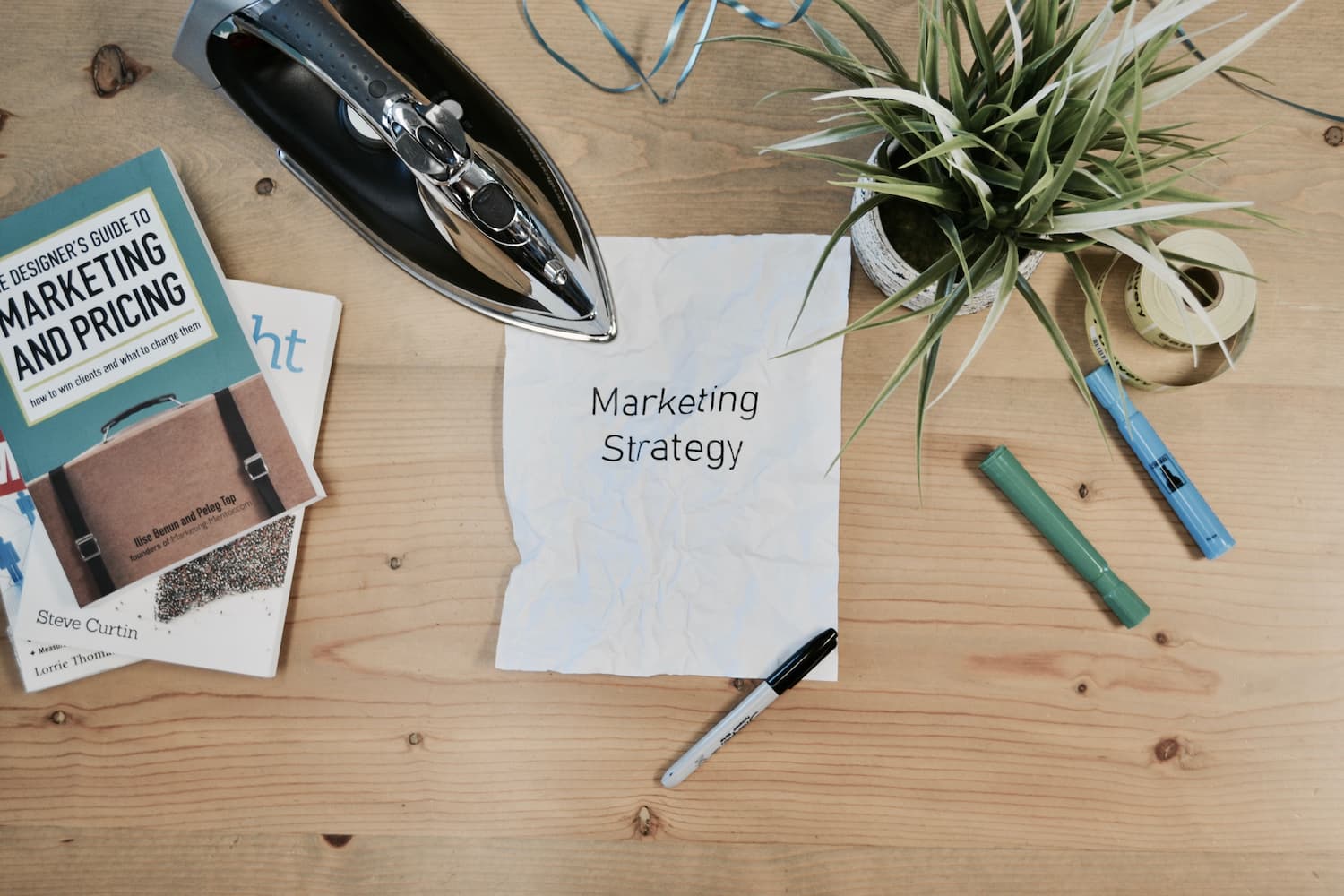 40 Ways for Real Estate Agents to Market Listings
April 12, 2022
0 Comments
If you're looking for a way to spread the word on a listing you have, we've got you…
We've compiled 40 easy ways to market your listing. With a little effort, the whole town will know about your real estate listing!
Try a few of these and let us know how it works for you.
1. Use Specialized Niche Landing Pages:
Did you know that you can use IDX to create individual niche landing pages on your real estate website? Examples include web pages for mountain view properties, lakefront properties, specific neighborhood properties, or properties in specific school districts, etc.
These landing pages attract niche leads that bigger websites miss while driving up your SEO at the same time. Try picking out the defining attributes of your listings and highlighting them for niche markets. Show them off on niche landing pages to find the perfect buyer more quickly.
Bonus tip: Put a lead capture form on these pages to collect your leads' information.
2. Create Squeeze Pages/Lead Capture Forms:
Squeeze pages contain forms that you can fill out on websites to get something in return. Every person on the internet has filled one out before. You may have signed up for a newsletter, a chance to win a vacation, an ebook, property alerts, or something else using one of these forms. A website will ask for your name and email in exchange for something you want.
Most real estate agents don't use squeeze pages and are missing out on collecting leads' contact information. When you share your listings on your website, be sure to include a lead capture form.
3. Have a Clear Call-to-Action:
Showing off listings online is great, but if there are no calls-to-action or clear next steps for buyers, your marketing efforts will fall flat. Make sure to include information about what steps buyers need to take next. Usually this will be scheduling a showing, so make sure to include buttons and links to schedule a showing.
Bonus Tip: Display your contact information clearly on all of your listing materials.
4. Start a Facebook Group:
Facebook is trying to rebrand itself with groups. Use this to your advantage by starting a group about moving to your area. Groups like "Moving to the Dallas Area" are a great place to connect with leads and advertise your listings.
5. Create Buyers Bootcamp Email Drip Campaigns:
Email drip campaigns are a powerful tool. Create an evergreen buyers bootcamp email campaign with steps and advice on buying a home. Be sure to include your featured listings. Though it may take some initial effort to write 8-10 emails your email campaign, once the templates are written, you can use a service like MailChimp to run them on autopilot for years at a time.
6. Single Property Websites:
Individual property websites are a great marketing tactic for listing agents. Listing websites impress sellers and can help you win listings. They also help you sell listings faster by making your brand and contact information highly visible, online.
7. Listing Videos:
Videos are the #1 way to attract leads online. Listings with video get over 400% more inquiries and video receives over 400% more engagement than any other medium of real estate marketing. Most agents avoid video because of the cost or their lack of editing skills. The good news is that services like Single Property Sites can automatically create listing videos and syndicates them for you… all for the price of a cup of coffee.
8. Curated Featured Listings Pages/Posts:
Curating your favorite listings on a regular basis is a great way to connect with leads. Share your list on your website and on your social media accounts.
Bonus Tip: Try running a Facebook/Instagram ad with your featured listings.
9. Give Tours of Exclusive Listings on Instagram:
People are curious to see what's behind closed doors. One of the most successful real estate Instagram tactics is to use your phone to share highlights from exclusive listings.
10. Give Tours of Exclusive Listings on Snapchat:
As mentioned above, this is a proven social media tactic with high engagement.
11. Create Custom Sign Riders:
Curbside marketing can be incredibly powerful. Custom sign riders can attach to any listing agent's 'for sale' sign. These sign riders have lead capture tools built in via text messaging, QR codes, web addresses, or even 1-800 numbers. It's an easy way to capture buyer leads.
12. Use SEM Tools to Create Viral Listing Descriptions:
SEM (search engine marketing) tools can help you see what terms and keywords leads in your market are Googling the most. By crafting your marketing messages around the terms your leads search for most, you can make a greater impact, onl
A great example of this would be changing the language of your listing descriptions to match SEM keywords. For instance, in Colorado, "mountain view homes for sale colorado" is a highly ranked long-tail keyword.
By changing the wording in my listing description from "You can see the gorgeous mountains from the backyard" to "This mountain view home in Colorado features…." I can drive up the amount of people that find my listing online.
Bonus Tip: tools like SEMRush allow you to use their free trial to start learning about what search terms leads in your market use the most.
13. Offer a Market Report for Your Area with Featured Listings:
One of the biggest questions buyers and sellers have is, "When is the best time to move?" Help them take action by putting out a bi-annual market report. Make sure your featured listings are of full display.
14. Leverage Nextdoor
A Nextdoor advertising campaign can connect you directly with leads. Try advertising your listings using an ad campaign.
Bonus Tip: Always be transparent about the fact that you are a Realtor and use Nextdoor's advertising features and guidelines. If you try to promote yourself outside of these guidelines, you may be banned.
15. Use Instagram/Facebook Stories:
Use Instagram and Facebook stories to show off your listing images and videos. Be sure to include a call-to-action to call/text for a showing.
Bonus Tip: Use the Q & A feature to answer some frequently asked questions about the property.
16. Use a Social Scheduling Tool :
Use a tool like Buffer to schedule and share all of your listings to social media. These scheduling tools save you hours of time each month.
17. Set up a Facebook/Instagram Campaign with a Mini-Experience:
To truly engage leads online, invite them to participate in an online experience like a virtual tour or neighborhood walkthrough. These types of campaigns receive far higher engagement than those with static images and text.
18. Use Infographics:
40% of marketers say that infographics drive the most engagement of any form of online content. And, three days after viewing, people remember 65% of what they saw on an infographic versus only 10% of what they read. Try adding neighborhood infographics for your listings. Include walkscores, school district information, population data, etc. The best part is, you can recycle these infographics later.
Bonus Tip: You can easily make real estate infographics in minutes, using this guide.
19. Use Remarketing Techniques:
Have you ever visited a company's website and then, over the next week, their ads popped up in your email, on your social media accounts, and on other websites you visited? That's called remarketing, or retargeting. Research shows it is incredibly effective and best of all, it's incredibly cheap. You can retarget your listings to people who have seen your listing or visited your website using Google Ads.
20. Use Share Buttons:
Make it easy for people to share your listings by adding social sharing buttons to your business website, blog, email campaigns, and video content. This type of tactic is designed to increase your web traffic and the amount of people that see your personalized branding and contact information.
21. Don't Forget to Showcase Your Sold Properties:
Listing agents who want to position themselves as sales experts should create web pages that show off their sold properties. This can easily be done using an IDX plugin.
22. Drone Photography and Video:
Drone photography and videos are quickly becoming a hot marketing tool for listings. Many real estate agents mistakenly think this trend is just about attracting more buyers. The truth is, drones are more useful for attracting new seller clients. 83% of sellers prefer to work with real estate agents that use drone photography! It all goes back to sellers' core desire to work with a Realtor that has a great marketing plan.
23. Virtual Tours:
Did you know that real estate listings with virtual tours receive 87% more views? Homebuyers view virtual tours as their own, personal showings. Not only do they impress sellers, virtual tours also help you sell faster.
Bonus Tip: You can check out our guide for choosing the best virtual tour service, here.
24. Floor Plans:
Did you know The NAR's Real Estate in a Digital Age Report found that floor plans are one of the most helpful and important marketing features for buyers? They beat out even pricier listing features like virtual tours. Floor plans are often overlooked, but there are many free tools for creating them.
25. Neighborhood Tours / Real Estate Farming Videos:
Neighborhood tours or real estate farming videos are a great form of marketing to boost your listings. This kind of evergreen content can be used over again. 85% of both buyers and sellers prefer to work with an agent who uses video. Try developing video content that will allow buyers to experience what living in a specific neighborhood will feel like.
Bonus Tip: Check out this example for inspiration. https://www.youtube.com/watch?v=M79NirPgd2M
26. Claim Your Listings on Portals:
Are you claiming your MLS listings when they are syndicated? One of the easiest opportunities to increase your marketing reach is by laying claim to what's already yours. Make sure to connect your contact information with your listings on bigger listing portals.
27. Put Everything in One Place:
Make it easy for leads to connect with you and learn about your listings in one place. When your listing information, virtual tours, videos, and floor plans are all scattered on separate websites (YouTube, Matterport, etc.) buyers get overwhelmed. They get tired of clicking around, don't see your information, and opt out. Make it easy for leads to contact you by putting all your listing marketing materials in one, simple place.
Tools like Single Property Sites are designed to show your contact information prominently and share information like photo galleries, videos, virtual tours, drone content, floor plans, open house information, walk scores, and neighborhood information in one place.
28. Open Houses:
Even though there has been debate around open houses recently, many markets still swear by them. Most importantly, open houses are one of the best places to find new seller leads in your farm area.
29. Professional Photographs:
Photography can make or break your real estate marketing efforts. Just take a look at some of the greatest listing photography fails. Taking time to invest in a professional real estate photographer can increase your buyer leads immediately
Bonus Tip: Want to know how much you should be paying for a photographer? Check out our pricing guide.
30. Craigslist:
Craigslist is like the wild west of the internet, but there is still plenty of treasure to be found. After years online, Craigslist remains a proven place to generate real estate leads…if you know how.
Bonus Tip: Avoid getting penalized for overposting. Only post photos of your listings (never of yourself), make your contact information clear, and create compelling descriptions that stand out.
31. Featured Listing Ads on Facebook and Instagram:
Connect your listings with leads instantly using Facebook Business Manager. (Insert Image) Ads that show off your listings and link back to your business website are a great way to sell faster. Be sure to put a "schedule a showing" button on the listing webpage and display your contact information clearly.
Bonus Tip: When choosing your audience, consider using the town your listing is located in as well as 2-3 neighboring townships.
32. Printed Mailers:
High-quality listing mailers are still useful for your farm area and contact lists. Mailers can attract local buyers looking to upgrade, downsize, or help a friend move into their neighborhood. Better still, they also can attract new seller leads who will appreciate your marketing strategies.
33. Curbside Flyers:
Adding a flyer insert to your "for sale" signs can also help you sell faster. These easy, take home flyers should always have a clear call-to-action for scheduling a showing, your contact information, and a web address where they can learn more.
34. Target Older Generations With Print Media:
If your inventory is primarily condos, single story townhomes, or +55 community properties, print media is worth your time. Even though newspaper sales have decreased in the past 15 years, readership of local newspapers and newsletters remains strong with older generations.
Additionally, older generations continue to shy away from the internet. Lucky for you, the price of advertising in local papers has gone down as well. If you are looking to reach older buyers who need to downsize, the newspaper is the the #1 place to advertise.
35. Canvas Local Stores and Coffee Shops:
This is another great way to market your listing without spending any money. Many local grocery stores, coffee shops, and libraries feature bulletin boards that are free to add to your listing information to. Just use one of your curbside listing flyers and be on your way.
36: Write Strong Listing Descriptions
Tightening up your MLS descriptions can help you sell faster. The NAR revealed that 85% of homebuyers found property descriptions to be one of the most important factors when searching online.
A few tips for creating fantastic descriptions include:
Using well-scored adjectives like "luxurious," "captivating," "updated," "upgraded," and "beautiful"
Using search terms buyers are likely to use to find listings. Homebuyers don't care how websites sort their data, they are more likely to put precisely what they want into search engines. Words like "Cul-de-Sac," "Lakefront," "Ranch," "Basketball," "Inground Pool," "Finished Basement," "Bar," and "Landscaping," should be featured for appropriate listings.
Avoid negative descriptions. While honesty is important, avoid words like "fixer-upper," "outdated," "TLC," and "handy-man special." Instead, use softer descriptions like, "Ready for a new owner to leave their mark."
37. Crowdsource Listings Online
Why should a real estate agent do all the work of selling a home when social media users want to help? If an agent is already sharing their listing videos and photos on social media, this one is a no-brainer.
Simply tag the homeowners in the listing post on Facebook and Instagram. Their own social networks will help take care of the rest. By seeing a friend trying to sell their home, many users will share the listing on their own profiles to try and help. Its exposure for both the listing and the agent.
38. Google AdWords
If your inventory has a specific niche, Google AdWords may be able to help you sell listings faster and attract new seller leads, too. Google AdWords allows real estate agents to buy up certain keywords, so that their websites appear first in Google search results.
For example, If you primarily sell mountain homes near Vail, CO, you could start AdWord campaigns for, "Houses for sale in Vail, CO", "Colorado mountain homes for sale", and "Vail, CO real estate."
The key is finding the common theme to the properties you sell. If you use keywords that are too generic like "homes for sale in colorado" then the Google AdWords pricing will be far more expensive, the competition will be steeper, and the amount of qualified buyer leads will be smaller. Using a specific city and property type (ranch, condo, etc) is a great way to get started.
39. Network with Buyer Real Estate Agents
One of the quickest ways to sell faster is by networking with other agents. Some listing agents invite buyer agents to private walkthroughs for listings about to hit the market. Others will spread the word to real estate Facebook and LinkedIn groups, while others will email their list of contacts about their newest listings. No matter how it's done, letting other agents know about your listings and what sets your listing apart is a great way to sell faster.
40. Virtual Staging
Make your listing photos and virtual tours even more powerful by adding virtual staging. If your listing is vacant or needs an instant makeover, virtual staging may be just the trick. After empty spaces are photographed, virtual staging software allows real estate agents to add professional quality furniture and decor to any space. Virtual Staging software like PadStyler allow real estate agents to transform listings, instantly.