Buying Buddy combines IDX plugin and embeddable widgets, with a powerful real estate CRM platform.
Buying Buddy helps make your real estate business more predictable by simplifying one of the hardest jobs any broker or agent must do: Staying connected and building relationships with your leads.

Buying Buddy helps you close more business by keeping you focused on short-term opportunities while using sales and marketing automation tools to nurture long-term prospects. Automatically.

IDX content gives you authority and credibility by highlighting your listings and experience.

Buying Buddy widgets capture leads at the earliest stages of the home buying process.

Buying Buddy builds relationships with your leads by helping them find their dream home.

Buying Buddy gives you inside knowledge about the types of homes your leads are shopping for.
Engage Your Market with Real Estate IDX Marketing Magic
Establish Credibility and Authority
Our IDX Plugin has all the listings from your MLS, so you can add legitimacy and authority to your sales and marketing.
Shine a spotlight on your skills and knowledge by providing tailored search services to home buyers and sellers.
We make it easy for you to curate or showcase any MLS properties as part of your real estate marketing (for example, your past experiences and real estate sales successes).

Stand out!
Integrate properties and search services, all blended with all your website pages.

Keep visitors on your site
Keep visitors on your site longer by giving them exactly what they want.

Capture More Leads
Lead capture tools convert casual visitors into leads.

Integrated CRM
Single follow-up and long-term lead nurturing system for all leads from any source.
Nurture leads and build relationships
Never Lose a Lead
Buying Buddy's Real Estate CRM captures leads early in their home search and creates a powerful sense of loyalty in all your leads, months or years before they are ready to buy. Buying Buddy's property-based nurturing and marketing automations bring leads back to you and your website. Buying Buddy helps to stop other agents from working your leads.

Stop Leads Wandering Away
Most leads are not looking to buy now. Buying Buddy takes care of this by engaging your leads and prospects for you over the long-term, delivering automated property alerts, market reports and property updates that match their specific home search history, so they predictably return to your website time and again.

Make Business Predictable
Now, watch your future sales pipeline grow automatically and make your real estate business more predictable.
Convert and Close
Stay focused, close more
Buying Buddy is an intuitive CRM for real estate agents - with your MLS 'built-in'.
Every leads' online real estate search activity and the details of their property viewing history is tracked. This gives you inside knowledge of each leads' specific real estate needs.
Buying Buddy helps you to be more effective by scheduling follow-up calls, sending emails & texts, setting property alerts and sending communications to leads. Because the real estate CRM and IDX MLS data are integrated, every message reflects your leads' actual real estate preferences and needs.

Stay on Track
Buying Buddy's activity tracking does the arduous work of follow-up so you can focus on closing.

Automate Sales Processes
Buying Buddy will automate initial lead engagement and other sales processes, setting up every lead with property alerts, attaching to a drip email campaigns, scheduling follow up tasks, and even assigning leads.

See Opportunities Quickly
Buying Buddy's proactive alerts and notifications tell you about your most likely sales opportunities, so you know exactly who is ready to buy.

Boost Team Performance
Give your team the best IDX / CRM tools. Maximize team close rates with automation, accountability and coaching opportunities.
Trusted and used by Agents, Teams and Offices that you know







All Inclusive Pricing Plans
Easy-to-use IDX plugin with consumer tools for your website, complete with live integration to our world-class CRM.
Buying Buddy grows with you. Add more agents, websites and MLS feeds at any time.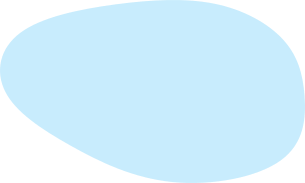 Advanced IDX plugin and comprehensive real estate agent CRM for automated follow-up and lead engagement.

1 User, 1 MLS feed on 1 website + full CRM
No setup fee + No contract
Upgrade or cancel at any time
IDX plugin for any site
Real Estate CRM / Lead Management
Automation tools
Single Agent Solution
Map Search
Premium and advanced IDX and CRM features all included
All Pricing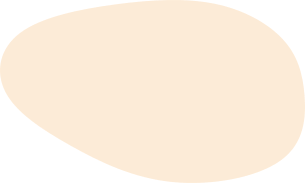 IDX plugin and comprehensive multi-user real estate CRM for automated follow-up and lead engagement.

2 Users, 1 MLS feed on 1 website + full CRM.
No setup fee + No contract
Upgrade or cancel at any time
IDX plugin for any site
Multi Agent CRM. Add more Users as needed
Automation tools
Lead distribution / management
Map Search
Premium and advanced IDX and CRM features all included
All Pricing
Business Starter Discount
For new agents just getting started, the Agent solution is just $29/mo for 12 months. This special offer is available for any Agent that got their original license within the last 12 months.
If you qualify then
start now with the Business Starter Discount
See A Demo Now!
See Buying Buddy in Action
What Clients Say
Satisfied clients
Actual agents, marketers and developers!
Stephen Darrigan
Media Lab Solutions
I searched forever trying to find the right IDX plugin for my WordPress site. I finally came across BuyingBuddy and cannot be happier! The product works great, and they have the BEST customer service I have ever received.

James Jestes
SRN Real Estate Pros
I just recently started using Buying Buddy and I have used many other products. Buying Buddy has quickly become my favorite IDX solution.

My Buying Buddy created an awesome IDX service. Their support team is the best and extremely fast to respond to any questions or problems. They make it seamless.

Alex Aguirre
Thrive Marketing
I stumbled across Buying Buddy! I am so glad I did! The flexibility in styling.. the different widgets that are easy to add to Wordpress and with powerful filters ... just WOW! The notifications to the buyer and agent are game changers. Made our lives so much easier!